Have you ever had to rely on the kindness of strangers?
Kindness is a very important virtue, and I think many times it's overlooked because it's so simple. Kindness can be as simple as a smile, merely opening a door for someone who has their arms full, or to push someone down a hallway in a wheelchair.
If you work at it kindness can become part of who you are. Do you remember the "Random Acts of Kindness" craze that was so popular a few years ago. The movie
Pay It Forward
, used random acts of kindness as a theme. Kindness can become part of your character.
Did I say character?
Well, of course, that's going to bring up writing. Do you have characters in your story who are genuinely kind? So kind that they would give the shirts of their backs to help another character? I hope so. Your story needs characters who are mean, but also characters who are kind. Show your hero's kindness by his thoughts or actions. And he doesn't need to be kind at the beginning of the story, but hopefully by the end he should have grown and learned the value of kindness.
Take a challenge and write a scene where one of your characters performs a random act of kindness.
I'm in Ireland this week with my daughter. Hubby stayed home. :(
My daughter and I will be relying on the kindness of strangers, in a strange land. I hope we have the luck of the Irish with us.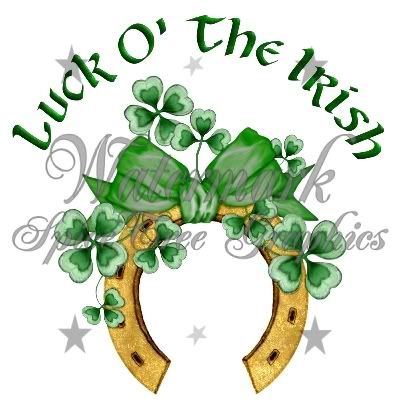 Oh, Happy St. Patrick's Day on the 17th. We will be in Dublin that day. It might get very interesting.