There are only three days left in my Spreading the Joy Contest. Check it out!
Do you embrace summertime?
Do you enjoy having the kidlets home from school?
Or fixing dinner on the grill?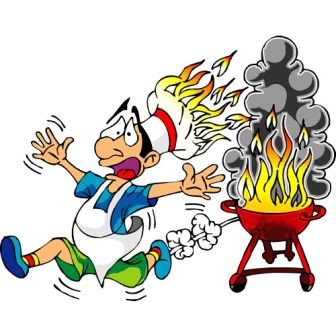 (I had to throw this picture in.)
Sometimes summer has been a struggle for me to write. But I remember one summer, Hubby and I took our little family to the Oregon coast. Since we're inlanders, this was a real treat. We walked on the beach, fished for crabs, and visited all the tourists traps. During that trip I grabbed fliers at every stop, purchased the local newspaper, and took a ton of pictures. While I didn't get a lot of writing done, I gathered enough information to fill a file drawer. AND later when the time was right, I was able to write a book set on the Oregon coast.
So even though I wasn't actually writing on that trip, I realized whether I'm writing or researching I'm still working on a story.
It's all good.
Look at the picture below. This beach doesn't have a single footprint. The sandals are there waiting for you to put them on. Summertime is like this picture . . . it is waiting for you to embrace the moment, gather information, and watch the sunsets.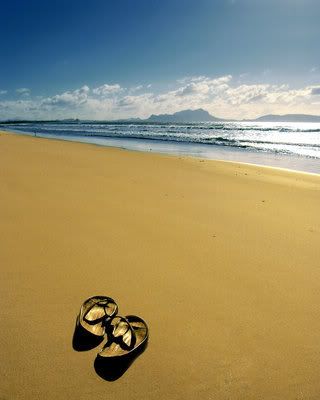 How do you embrace summer? How do you mix writing with enjoying the long, lazy days of summertime?