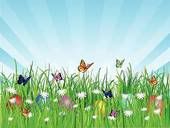 Spring is a very busy time of year. There's the garden that needs to be planted, the house that needs cleaning, the fun holidays that should be celebrated and the list goes on and on. During all the busyness of the season sometimes our writing gets pushed to the side. And sometimes it gets shoved.
I read in Dare to Be a Great Writer by Leonard Bishop how writers need to cultivate good writing habits. He said, "The only way to stop these distractions from stopping you from writing is to deliberately fortify yourself within an impregnable structure of writing habits. There's no other way."
Yikes!
Maybe I've been doing it wrong, but I've tried for years to be available to family and friends when they need me. If my son wants me to go to a movie with him, I stop writing and go. If my daughter wants me to go shopping with her, yep, I stop writing and I go. I don't want to miss being with my children. They are far more important to me than my writing.
BUT writing means the world to me too. I eat and breath to write stories. What's a writer to do? Can a writer have it all?
It might take some juggling and a little imagination, but I think a writer can. Writers are creative, we enjoy a challenge, and we have something to say. So, how do we fit everything into our lives? I have a few suggestions: write whenever/wherever you can, never give up, and keep your goal front and center.
Write whenever/wherever you can . . .
Mary Higgins Clark said at a conference I attended that when she started writing she kept a notebook on her kitchen counter and in between fixing meals for her family she'd write a few lines. I don't know if you've read any of her books, but they are intense. To think that she penned her stories while lifting up oatmeal and doing dishes is mind boggling. BUT she did it. She loved to write, so she wrote whenever and wherever she could. I must admit that I feel most comfortable writing in my office, and when I know I won't be interrupted, but is that realistic? I don't think so. I'm going to try to keep my computer on and write all I can whenever I can. If I need to I'll shut the door for a while until I finish a scene, but I want my family to know if they need me I'm here for them. If Mary Higgins Clark can do it, so can I . . . so can you.
Never give up . . .
When I'm feeling as though I'm never going to complete a book, my husband always says "You only fail when you quit trying." (Yes, that's annoying, but he's right.) The lesson here, never give up. Plug away at your story, read books on writing theory, work on fleshing out characters, and shield yourself from discouragement.
Keep your goal front and center . . .
Yes, other things crop up and need your attention from time to time. They always will. But don't let them become your excuse to stop trying to achieve your dreams. Your dreams are important. Never forget that.
Spring is a wonderful time of the year. And there's a ton of things to do. BUT writers can have it all. Anyway, that's how I'm looking at it.
Tell me what you think. I'm dying to know how you keep focused and writing even when there's going on.