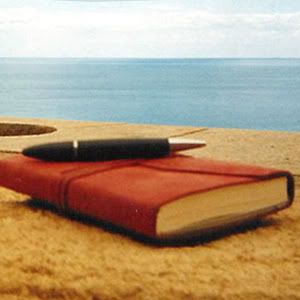 I don't know about you, but... sometimes I have a hard time digging in and getting busy on my novel on Monday mornings. I'm still wishing it was the weekend so I could veg on the couch and watch a movie.
But the week is starting and along with it is the need to be productive.
So in an effort to get back in the swing of things sometimes I do what I call "psyche scribble." You're probably wondering what in the world I'm talking about. It's easy really. Some call it writing practice, some call it free writing, but to me it's more thought purging. I just write for about five or ten minutes or however long it takes for me to get in the groove so I can be productive on my book.
The reasons I like to psyche scribble are many, but I'll share three: it's a good way to vent frustration, sometimes great ideas sprout, and there are no rules to follow.
Vent frustration…
If everything has gone wrong before I'm able to sit down at the computer, sometimes it helps to write about what's bothering me. It's as if writing frees my mind from stewing. Kind of like Dumbledore in Harry Potter and how he stored his memories in the remembrall. He put them there for safe keeping. For me, I can vent my frustration and then if I don't want anyone to see what I've written I hit that clever little key called "delete" and puff it's gone. =D
Great ideas sprout…
Really! I remember doing my little psyche scribbles one time and all of a sudden as I wrote I realized I actually had the beginnings of a great short story. One thought led to another thought and before I knew what was going on I had an entire story about a green giant who no one in town liked so he ran away and wanted to die (downer, I know). I didn't say it was a great short story, but that doesn't mean it can't be tweaked and made into one.
No rules to follow…
I don't know about you, but sometimes as I'm writing I worry "Did I already use that word" or "Is that spelled right?" or "Don't I need a comma there?" In psyche scribbling you just write. You don't worry about ANYTHING because NO ONE is going to see it. It's just for you and helps to purge all the cobwebs that have cluttered your brain so you can sit down and work on your novel.
Tell me if writing practice, free writing, or psyche scribbling is something you might like to try? Or if it is something you already do, let me know how it works for you. What benefits have you seen in your writing by doing psyche scribbling?